Arlington Public Library offers a host of tools and resources for small businesses, nonprofits and owners-to-be.
All you need is your dream. We'll help you fill in the blanks.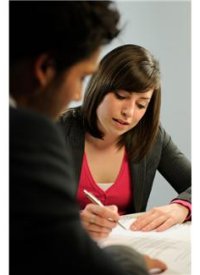 For more than ten years now, the Library has worked in partnership with Arlington Economic Development's BizLaunch initiative, hosting workshops, networking opportunities and consulting sessions.
The Library is also part of the Arlington Nonprofit Assistance Network, featuring a unique core collection of online directories and publications aimed at helping you help others.
Add 24/7 online research portals, demographics data, business plan templates, grants options and authoritative business librarian assistance and you have the makings for your next success. All free to the user. 
Please note: the Business Services Librarian offers free business research assistance by appointment only. Email AFox@arlingtonva.us for more information.
Whether you're a veteran local business owner or an innovator waiting to bring a nonprofit to life, Arlington Public Library has what you need to take the next step.
Learn more about Library Small Business and Nonprofit resources.