Serial Listening
Love listening to books in a series?  Try these authors, all of whom can be found in our OverDrive collection:
Game of Thrones series by H.R.R. Martin
We have them all! And you can listen to everyone bloody, magical moment.
Jim Butcher's Codex Alera series
The author of The Dresden Files also wrote a series about the realm of Alera, where people bond with the furies-elementals of earth, air, fire, water, and metal-fifteen-year-old Tavi struggles with his lack of furycrafting. Start with "Furies of Calderon."
L.A. Meyer's Bloody Jack series
The tales of a ship boy aboard the H.M.S. Dolphin – who is actually a girl. Start with "Bloody Jack: Being an Account of the Curious Adventures of Mary "Jacky" Faber, Ship's Boy."
Eoin Colfer's Artemis Fowl series 
If you enjoyed listening to the Harry Potter series and the series by Ric Riordan, try this fun YA fantasy adventure series, read by Nathaniel Parker.
Morganville Vampires series by Rachel Caine
Start with "The Dead Girls Dance," and join Claire as she discovers the her new start in college is going to be a lot more complicated – and dangerous – than she predicted.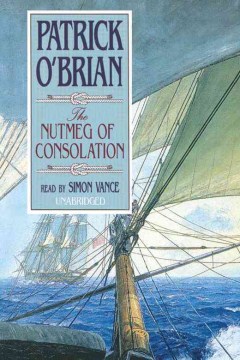 Patrick O'Brian's Master and Commander: Aubrey and Maturin series
21 novels tell the story of Captain Aubrey of the Royal Navy, and his ship's surgeon and intelligence agent Stephen maturin, against the backdrop of the Napoleonic wars.
Pretty Little Liars series by Sara Shepard
When one of their tightly-knit group mysteriously disappears, four high school girls find their friendship difficult to maintain when they begin receiving taunting messages from someone who seems to know everything about their past and present secrets….
Try her "Chronicles of Nick" series (YA with zombies, vampires and good and evil) or her many fantasy/romance novels for adults.
Want more eAudio?  Try:
Agatha Christie mysteries
Enduring detectives Hercule Poirot and Miss Marple – as well as others – solve mysteries in these classic novels.  David Suchet, who plays Hercule Poirot in the PBS series,  narrates Murder on the Orient Express.
Nonfiction from Bill Bryson
From"A Short History of Nearly Everything" to "The Life and Times of the Thunderbolt Kid," Bryson explores modern life with wit and clarity.
Another classic author worth exploring in audio (along with all the books about her, and the ones based on her novels – check out "Confessions of a Jane Austen Addict" and "Rude Awakenings of a Jane Austen Addict" for extra fun).
Like getting scared? Hide under your covers while you listening to these seriously creepy novels. Best of all, check out Sissy Spacek reading the role she made famous in "Carrie."
Explore the author whose work originally appeared as newspaper serials in the 1800s, and who brought us the classic line, "It was the best of times, it was the worst of times," and characters like Ebenezer Scrooge.
Want more listening ideas?
The 2014 Audie Awards were announced May 29, for distinction in audiobooks and spoken word entertainment, sponsored by the Audio Publishers Association (APA).