We're Always Looking for Inspiration
In February, we made a fun list of the Top 10 Professions for Romance Novel Heroes.
But in trying to do the same for the heroines, we found the most common job options were way less cool… What is up with that?
Luckily, there are at least a few inspirations in the top 10:
She can travel without being harassed, hide among thieves, or engage in political intrigue.
2. Spy, Suffragette, or Double Identity 
She's determined to use her talents to help her family, her country, and her fellow heroines.
3. Witch, Vampire Queen or Paranormal Investigator
An awesome option, especially if she's battling an ancient evil, uncovering mysteries, or fending off super villains.
4. Nurse, Veterinarian or Search and Rescue
These jobs allow her to show off her nurturing skills in a cliche way, but at least they're truly cool professions in real life.
5. Swordswoman, Reporter or Soldier

These women can take care of themselves, even when they fall in love (or get into trouble).
And then there are the top 5 less inspiring professions…
We love these authors, but their heroines could use broader job options than these tired tropes: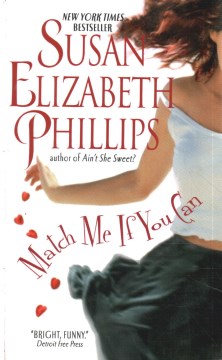 6. Owner of a Charming Business
How else will the handsome hero win her heart if not by brilliantly saving her business?
7. Governess, Prairie School Marm or Librarian
Just ask her to take off her glasses (we love librarian heroines, but not librarian stereotypes).
8. Mail Order Bride
Because ranchers have to find wives somehow.
9. Blackmail Victim or Amnesiac
She may fall for her rescuer, or her blackmailer. That's not at all creepy.
10. Ward, Secretary or Personal Assistant
So the billionaire, guardian or pro-athlete doesn't have to leave work/home to find a wife.
Do you have a favorite romance author who writes excellent professions for the heroines? Please let us know!