On Sept. 26, Arlington County took a stand for the banned! The County Board issued a Resolution in support of libraries and declared our libraries to be "book sanctuaries." This comes as we recognize Banned Books Week (Oct. 1-7) and celebrate the freedom to read.
Earlier this week, I was interviewed by Jenn White, host of NPR's 1A, on the topic of banned books. It was both a thrilling and humbling experience to be in conversation with a 16-year-old student who organizes a banned books club for teens and author Carl Hiaasen.
However, the majority of daily news stories regarding books and accessibility are not encouraging.  
From Jan. 1 to Aug. 31, 2023, the American Library Association's (ALA) Office for Intellectual Freedom documented challenges to 1,915 unique titles, a 20% increase from the same reporting period in 2022. And 2022 saw the highest number of attempted book bans since the ALA began compiling data about censorship in libraries more than 20 years ago. Not a record to be proud of.
Perhaps not surprisingly, banned and challenged books are often stories about people of color, the LGBTQIA+ community or other marginalized groups.
Everyone has a story. Stories foster empathy and connect us to others. And they can provide lifesaving insights and context for anyone questioning: "Who am I? How do I relate to the world around me?"
In September for National Library Card Sign-up Month, Arlington Public Library welcomed more than 3,750 new patrons and renewed library cardholders.
This week, Arlington Public Library joins libraries (3,000 and counting) across North America committed to collecting and protecting endangered books, making those books broadly accessible, hosting talks and events and educating others on the history of book banning and burning.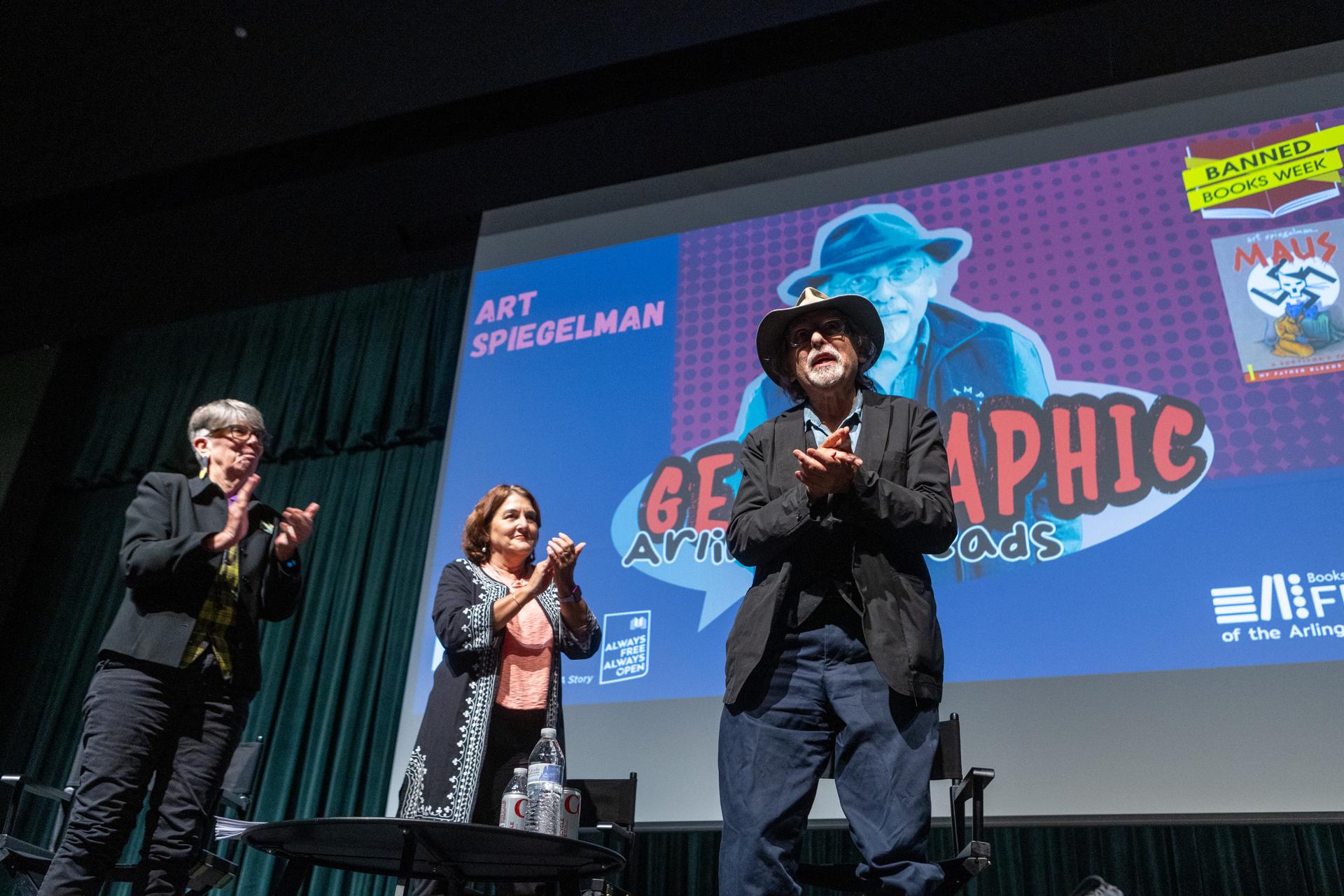 So, what can you do?
Please stand with me and the Arlington Public Library staff in support of the freedom to read what you want—whenever, however.
Diane Kresh
Director, Arlington Public Library